Three reminders at ROSSMANN: These items pose health risks
Recall campaigns at ROSSMANN: These products are affected
This Federal Office for Consumer Protection and Food Safety and the pharmacy chain ROSSMAN inform three reminders of products that are for consumers a health hazard can represent.
On the one hand, it is two types of chipsin which the contamination by what is called tropane alkaloids Was found. On the other hand, with an offer smoothie several included Undeclared allergens. Consumption may cause discomfort in allergy sufferers.
ROSSMANN recalls tortilla chips
Like the ROSSMANN pharmacy chain in one Message informed, the company launches two product recall campaigns "enerBiO pepper tortilla chips" (EAN 4305615678559) and "enerBiO sea salt tortilla chips" (EAN 4305615678641). All expiration dates of both types of chips are affected by the recall.
Why are chips being recalled?
Reason for the recall: So-called tropane alkaloids have been detected in crisps. These are substances that have entered the crop via certain weeds such as datura and deadly nightshade.
Even small amounts of tropane alkaloids can be present in humans temporary discomfort such as drowsiness, headaches and nausea. We therefore advise against consuming the chips affected by the recall.
ROSSMANN recalls Smoothie
Additionally, ROSSMANN calls the drink "enerBiO oatmeal smoothie" (EAN 4305615831367) back. All product expiration dates are also affected by the recall.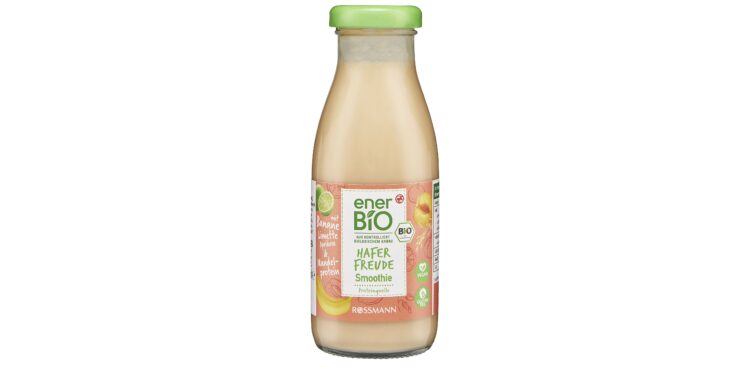 Why is the smoothie being recalled?
Reason for recall: In the smoothie are Traces of peanuts, other nuts and sesame contain. However, these allergens are not mentioned.
In the case of consumers with corresponding allergies, consumption may allergic reaction be caused by respiratory and circulatory problems and/or by Irritations of the skin, eyes and mucous membranes can express.
For people who are not allergic to peanuts, tree nuts or sesame, however, consumption does not pose a health risk, assures ROSSMANN in a recall notice.
Exchange information
Customers who have already purchased the above products can return them at any ROSSMANN point of sale. The purchase price will be refunded there. ROSSMANN customer service will answer all questions on the phone number 0800 76 77 62 66 (available Monday to Saturday from 8:00 a.m. to 8:00 p.m.). (vb)