Play this awesome JRPG for free right now!
If you Nintendo Switch Online subscriber, you can now play Ys VIII: Lacrimosa of DANA RPG for free until August 24th. There are no content restrictions, you can enjoy the game in its entirety. All you need to do is sign in to your Nintendo Account and then you can download the excellent JRPG directly from the Nintendo eShop product page:
Play Ys VIII: Lacrimosa of DANA for free with Nintendo Switch Online

The Ys series is now over 30 years old and has long been one of the most famous and successful JRPG series. Last but not least, this is probably due to the combat system: instead of slow round-robin battles, we fight action-packed real-time battles in which we often have to face several opponents at the same time. The system is simple and manages with just a few buttons, but still develops enough depth to captivate you in the long run thanks to its constant emphasis on good timing and its many special abilities.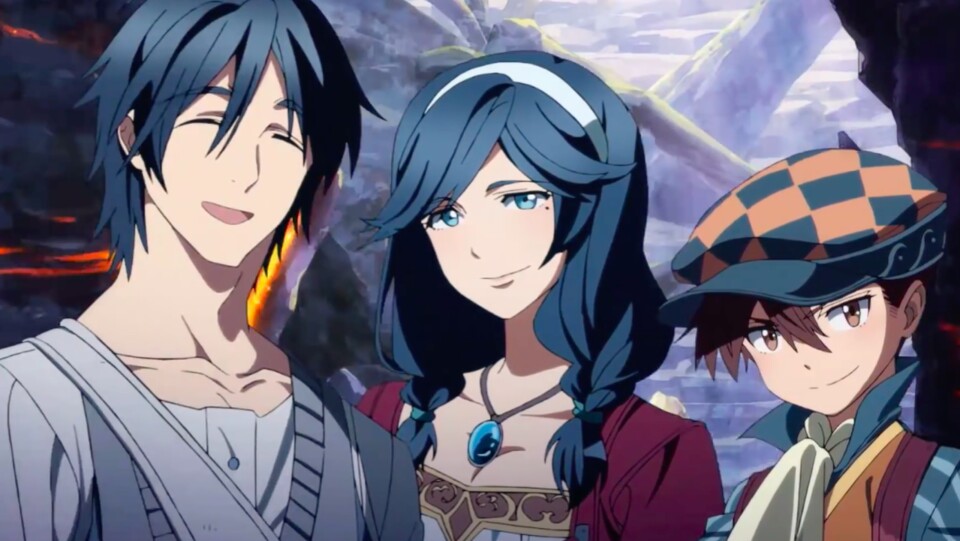 1:37



Ys 8: Lacrimosa of Dana for Nintendo Switch in the trailer
As usual in the Ys series, the main character of DANA's Lacrimosa is the good-natured hero Adol, who this time is stranded on a mysterious island after his ship is attacked by giant tentacles. There we first go in search of other survivors, who then take on various tasks such as medical care or forging new weapons in our temporary base. In this part of the game, Lacrimosa de Dana has many aspects of survival, but later the thrilling story comes to the fore. It revolves around the mysterious girl Dana, who appears to Adol in his dreams.
Play Ys VIII: Lacrimosa of DANA for free with Nintendo Switch Online

If you haven't subscribed to Nintendo Switch Online yet, this promotion could be a good opportunity to change that. In addition to being able to play Switch hits for free for a limited time once in a while, the subscription service offers many other benefits. Here are just the most important:
Online Multiplayer: You need Nintendo Switch Online for online multiplayer in most Switch games. So without the service, you're limited to single-player or local multiplayer.
Play NES and SNES classics: With Nintendo Switch Online you also get immediate access to many classics from the NES and SNES era such as Super Mario Bros., The Legend of Zelda, Super Metroid or Donkey Kong Country at no additional cost.
Tetris 99 and Pac-Man 99: Only with Nintendo Switch Online, you can play the two free multiplayer hits Tetris 99 and Pac-Man 99. These are Battle Royale versions of the classics, in which 99 players compete against each other.
The cloud saves: With Nitnendo Switch Online, you can save your game saves in the cloud, so they're safe and accessible from other Switch consoles as well.
Exclusive Coupons: With Nintendo Switch Online, you can purchase two coupons for €99, which you can then use for selected games from Nintendo eShop can use. If you buy games that would cost $69.99 individually, you can save over $40 this way.
Even more in the expansion pack: If you also subscribe to the expansion pack, you also get access to N64 and Sega Mega Drive classics as well as expansions for Switch hits like Mario Kart 8 Deluxe and Animal Crossing: New Horizons.
Nintendo Switch Online: To the benefits overview

The Nintendo Switch Online monthly subscription costs €3.99. But you can save a lot if you take the annual subscription right away which costs €19.99, or about €1.67 per month. Another cheap solution is the family subscription, for which you pay €34.99. This can be shared by up to eight accounts. If you also want the expansion pack in addition to the normal subscription, it costs €39.99 per year or €69.99 with the family subscription. By the way, there is also a 7-day free trial subscription. You can read more about subscription options here:
Nintendo Switch Online: To the subscription options

This article is a sponsored story that was created on behalf of a Webedia advertising partner. It was created by a freelance writer who is not a member of GamePro's editorial team. The listed offers are provided with so-called affiliate links.