The Diablo 4 team reveals what to expect after the game launches
Diablo 4 should satisfy us for a long time. At least as far as Blizzard is concerned. In the latest quarterly development update for the next RPG, the folks behind the game now reveal what will happen after launch – if all goes according to plan. It could be a lot: seasons, events, upgrades, meta changes and much more are planned.
Diablo 4: Here's how it will continue after launch
Return of the seasons: Similar to Diablo 3, seasons are also planned for Diablo 4 again. They bring new content every quarter, shake up the meta, improve the game, and also give us special live events and seasonal trips. So we should have a lot of new things to do every few months.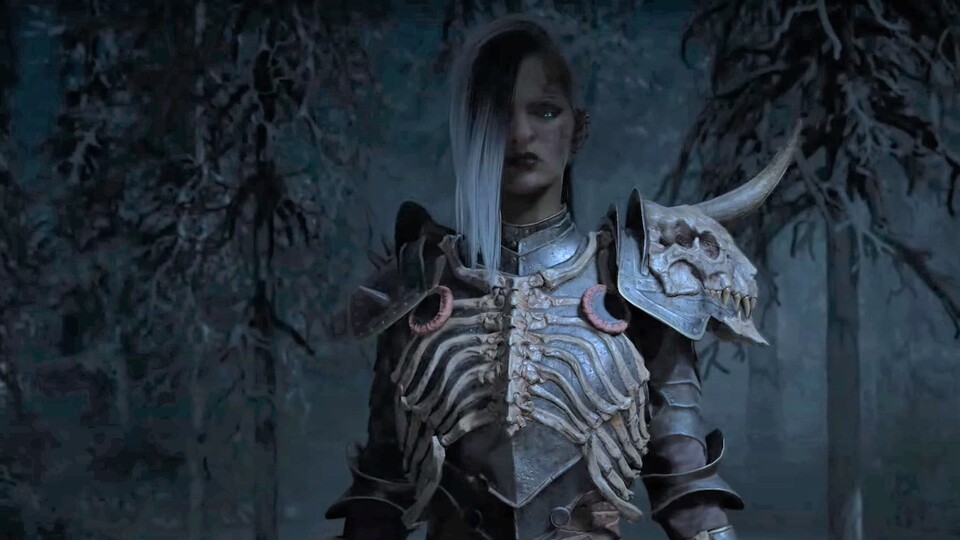 2:31



Diablo 4 trailer shows the Necromancer as the fifth and final playable class
In detail it looks like this:
New content: Each season brings new quest lines, as well as the so-called seasonal journeys. These are special seasonal challenges.
Changes and improvements: To avoid boredom, each season should relax and offer new metas, for example with the help of balance changes, new glyphs, new Paragon tables and new objects.
Live Events: Of course, there are always new live events that are made available at short notice.
A Season Pass is coming
In keeping with the seasons, Diablo 4 also has a season pass which is now nearly ubiquitous. As usual, it comes with a premium part and a free part, both of which have unlockable tiers that lure us in with rewards. In addition to cosmetic armor and weapons as well as in-game currency, there should also be experience boosters, but only in the free season pass.
Blizzard itself explains that XP boosters are intentionally only included in the free Battle, uh, Season Pass, as they provide in-game benefits. Although there is the option Buy steps with real money, but you must also earn certain milestones. So you can't buy experience boosters so easily.
The in-game store: Last, but not least, Blizzard is also revealing the first details about Diablo 4's planned store. Pay2Win would be impossible, but we would be very careful with that given the experience with Diablo Immortal.
You can read more about it here:
more on the subject
Diablo 4 is not supposed to be Pay2Win, but after Diablo Immortal we would be careful
When is Diablo 4? There is no exact official release date yet. So far, it has only been announced that the new Blizzard RPG will appear in 2023. However, there are currently indications that Diablo 4 could be presented at The Game Awards in December. This would also be an opportunity to reveal the release date.
What do you think of the Diablo 4 creators' post-launch plans? What do you wish?