Twin Peaks meets The Evil Within
Gender: horror Developer: Studio Pollard Platforms: PlayStation 4, PlayStation 5, Xbox One, Xbox Series X/S, Nintendo Switch and PC Release: 2023
The announcement of a new Silent Hill is still a long way off, but luckily there are plenty of alternatives right now. One of them is The Dark World: Karma, a psychological horror game that takes you to a dark world reminiscent of dystopias like 1984 (the book can even be seen in the trailer). As a video game comparison, I can think of The Evil Within, which also plays with distorted perception in human-influenced virtual worlds.
In the new Tokyo Game Show 2022 trailer, you'll probably notice some elements of other works: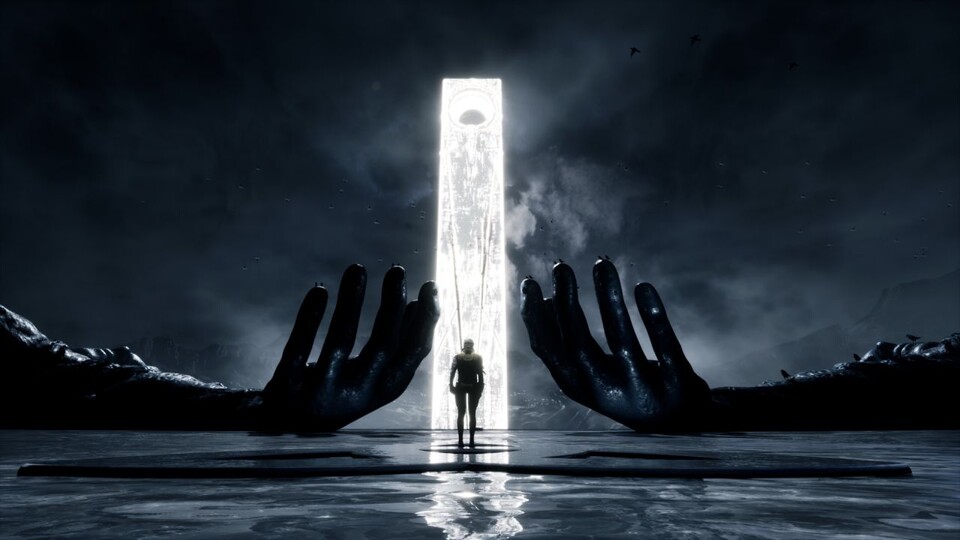 2:53



The Dark World: Karma – new TGS 2022 trailer shows psychological horror
In The Dark World: Karma, you visit a horror dystopia
It's history: The Dark World: Karma starts right away with a very popular gaming cliche, as you play as an amnesiac protagonist who wakes up in an unfamiliar city. It quickly becomes clear that this is not paradise, but a dystopian nightmare. People wear televisions with faces projected on their necks instead of their heads, and all of life is ruled by the mighty Leviathan Corp. monitored and controlled.
As an investigator for the same company, you can search the memory of others. An old man is here at your side, with whose help you enter the virtual worlds in which you hope to rediscover your identity and your past. In people's minds, however, there are monstrous characters who don't want you here.
As you work your way through memories filled with more and more meaningful symbols, the mystery of your employer and your memory loss should gradually be cleared up. The concept of connecting to the subconscious of others is reminiscent of that of psychonauts, although much darker.
But how does The Dark World: Karma actually play?
You play The Dark World: Karma from a first-person perspective. The big question for many horror fans is whether we can hold our own against the game's monsters. There's no mention of a combat system in the trailer, but the dev studio describes the title as a first-person shooter. Let's wait and see, but the story and atmosphere certainly seem to be central to the team.
It's clear that the curvy, surreal environments will be more than just a backdrop. Explorations are meant to feel like puzzles, so you're bound to pay attention to small level changes or clues from NPCs. Noises will also play a major role in forays into the subconscious and guide you. The Dark World: Karma will be released on all major platforms next year.
Do you like the atmosphere of The Dark World: Karma, or do the images shown so far seem too familiar?