Diablo 4 leak shows in-game store and 40 minutes of gameplay
The weekend was not good from a developer perspective. A hacker recently posted 90 gameplay videos for early builds of GTA 6, and now there's also been a leak at Blizzard. A leaker shows us around 40 minutes of gameplay footage from the upcoming Diablo 4 role-playing game and presents for the first time what the controversial in-game store will look like – at least in the version that can be seen in the video.
40 minutes of barbaric gameplay and in-game store
On Reddit, user iV1rus0 shares a link that leads to two Diablo 4 videos. The material is from a test where members of the development team were allowed to take a look at the game. One of the videos shows 38 minutes of the game, while the five-minute video briefly shows the in-game store.
What is shown? Over the course of the 38-minute video, we get a glimpse of a lot of Diablo 4 stuff. The material shown looks almost finished. The following things can be seen, among others:
Barbaric Abilities
inventory
user interface
game universe
quests
skill tree
The featured gameplay resembles the tried and true Diablo way and offers dark and atmospheric visuals. However, some things may still be changed before the game releases, especially since there is no definite release date for the title.
You can see what Blizzard officially showed us about Diablo 4 in the following trailer: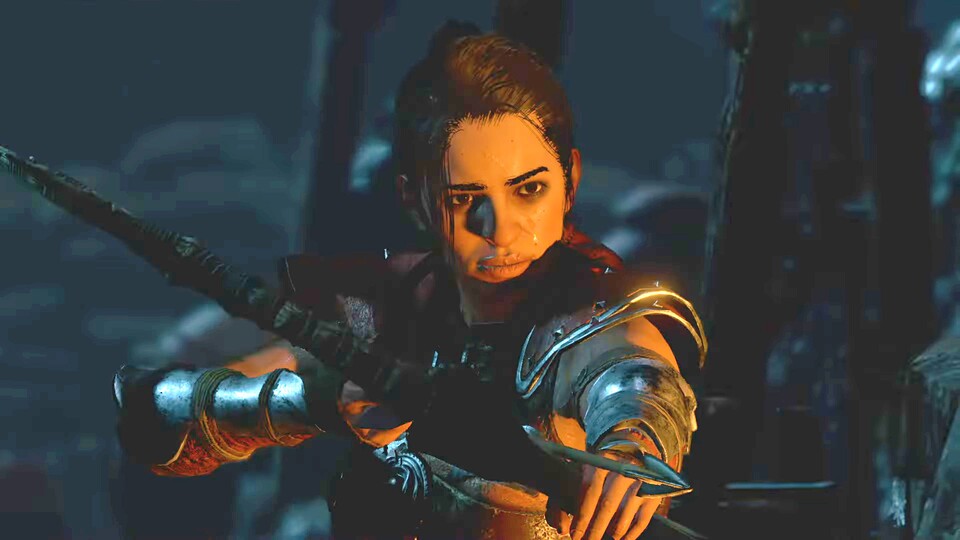 4:44



Diablo 4 Reveals Five Minutes of All-New Gameplay and Release Schedule
First look at Diablo 4's in-game store
What does the store look like? The video does not show any items in the in-game store that give a direct or indirect in-game advantage. So far, this matches Blizzard's promise to itself in this regard. Two menu items are shown in the video: "Cosmetics" and "Palladium".
Under "Cosmetics" you will find sets of skins consisting of weapons and armor. Skins can also be purchased for the mount, all of which end up in the town wardrobe.
In this article, our colleagues from GameStar explain how they deal with leaks:
Under 'Palladium', in-game currency can be purchased with real money so that you can then afford the cosmetic items. Unfortunately, the exact conversion rate cannot be seen here. But if Diablo 4 is based on other titles like Call of Duty: Warzone, skin sets will cost around 25 euros.
But beware: It may look different at the time of publication. Store content may change significantly before release or even after release. So we have to be patient for better or for worse until Diablo 4 finds its way to our consoles.
What do you think of this leak?