The Ted Lasso crossover is official, which removes all my doubts
The news is actually not new, as a mega leak at the end of August already announced that Ted Lasso would be part of FIFA 23. But thanks to the official announcement from EA, we now know what to expect from the crossover with the hit series Apple TV Plus.
Here's the trailer for the Ted Lasso crossover: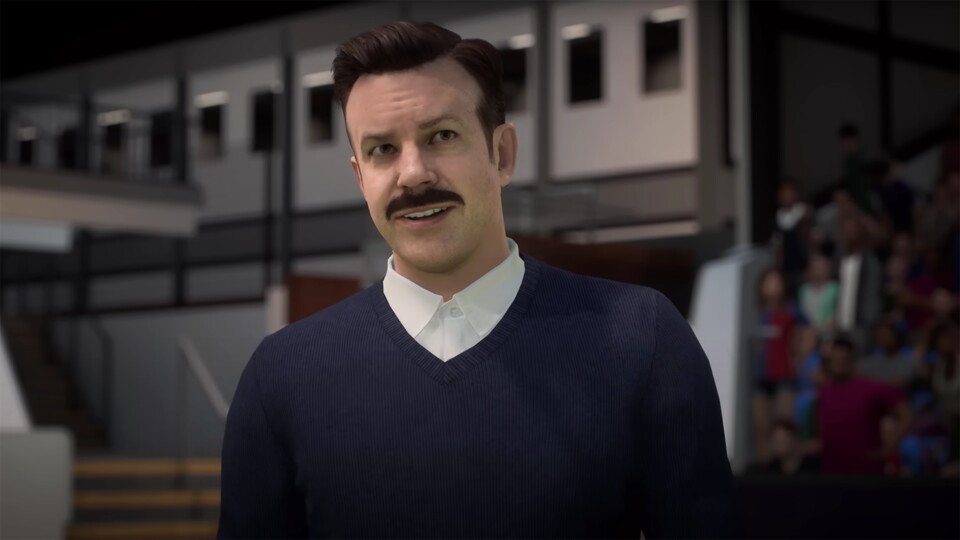 1:01



FIFA 23 trailer features Ted Lasso crossover
The Complete AFC Richmond Pack
The obvious part: English club AFC Richmond will be playable as a team in FIFA 23 in several modes. This includes Career Mode, Kick Off Mode, Online Friendlies, and Online Seasons.
The Greyhounds roster includes well-known players from the series, including the grumpy Roy Kent, his rival Jamie Tartt, Sam Obisanya and Dani Rojas. Brett Goldstein, who plays Roy Kent, offers an apt comment for his character in the press release:
It's incredibly cool to be at FIFA. I don't know if all the CGI rumors will stop now, but I don't care, it's still awesome.
Also, the club can be managed with a manager of our choice or we create our own player who becomes a member of the team. We can then use it to score our goals at Nelson Road Stadium, home of AFC Richmond.
Content also for FUT and Pro Club: That was not all. Ted Lasso will also feature in FIFA Ultimate Team (FUT) and Pro Club. If suitable, we can unlock items such as jerseys, choreographies and manager items.
The web app for FIFA 23 and thus the perfect preparation for FUT has now begun. All information is available here:
more on the subject
FIFA 23 Web App Released Today: Release Time, Companion App & Login
Ted Lasso is also available as manager
Of course, Ted Lasso himself as a playable manager with his distinctive mustache should not be missing. The adorable trainer, played by actor Jason Sudeikis, will be selectable in career mode. If we want, we can not only manage ACF Richmond with him, but also other clubs.
What do you think of the Ted Lasso crossover? Have you seen the series and can't wait to see the characters on the digital lawn again?