Dead Space Remake tells us through a cryptic message when the first gameplay video is coming
Horror fans are eagerly awaiting the release of Dead Space remake. In order to keep the community happy, development studio Motive came up with a special scavenger hunt and asked fans for a riddle that was eventually solved.
QR code puzzle leads to gameplay reveal
What was it? The Motive team posted a tweet with a snippet of a QR code on Twitter. They posted the line: "Make us complete", which was probably meant as some kind of riddle:
related to Twitter content
But some users have already solved the mystery. On Twitter, Resident Evil Central shows us which teaser hides behind the QR code. In the short clip, protagonist Isaac Clarke can be seen facing a necromorph. These are the undead creatures that have made their home on the USG Ishimura.
At the end of the video, there is good news for all fans. So we can expect a Dead Space Remake gameplay reveal to take place in a few days:
related to Twitter content
When is the gameplay reveal available? The gameplay video will be released on October 4, 2022. Next, we see gameplay footage from the current version of Dead Space for the first time.
Wasn't there already gameplay? In fact, gameplay snippets have already been released in individual developer videos. But in the videos, we only saw the first stages of Dead Space Remake. In the current video we will probably see the gameplay of the probably finished version for the first time.
We were able to get an idea of ​​Dead Space Remake in a first trailer in advance: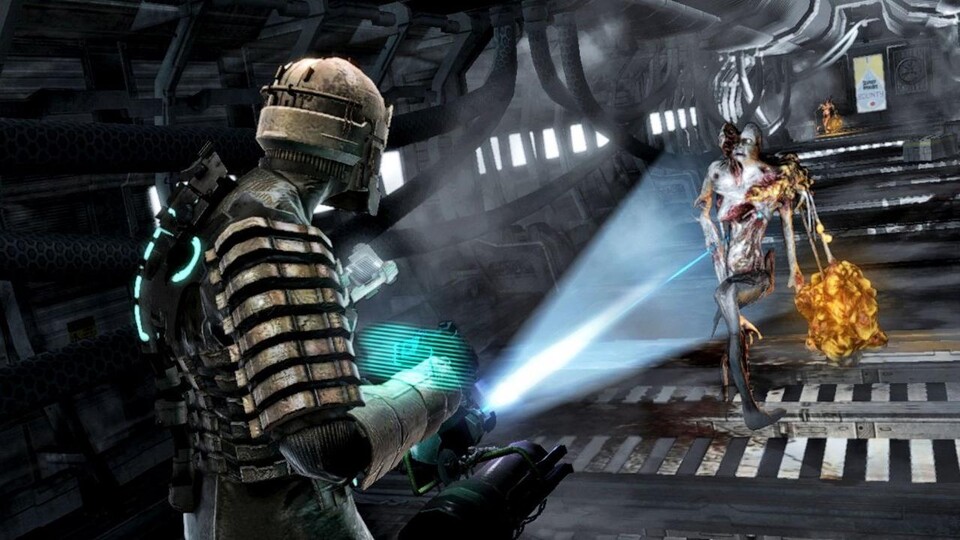 3:44



Dead Space Remake – Join us for an atmospheric ride through the engine bay
You can read more about Dead Space here:
The Dead Space Treasure Hunt Continues
But that's not all: Another part of the treasure hunt is a video featuring USG Ishimura. In different camera footage, we see the interior of the spacecraft from different angles, but with a low resolution that matches the camera recordings.
As revealed by an Instagram account created specifically for riddles, there are 11 more puzzles to follow. So we may be curious to see what other information we can get in the Dead Space remake.
What information are you still hoping for on Dead Space Remake?