Don't miss these 8 new games in October
A slew of games for Nintendo Switch will appear again in the Nintendo eShop in October. So that you don't miss a thing, we present 8 highlights in this article, including not only well-known great titles but also small tips from very creative indies:
No Man's Sky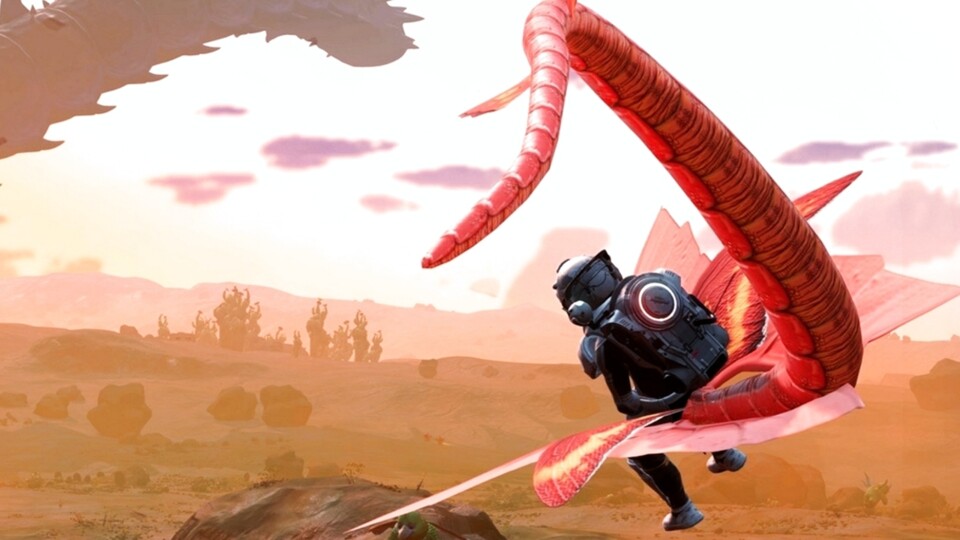 1:44



No Man's Sky – Prisms Update Trailer Shows Off Optical Overhaul
Release date: October 7
With its original release, No Man's Sky had to take a lot of criticism due to technical difficulties and especially due to a lot of missing content. The Switch version no longer has this issue, as it includes all of the extended content packages that were released up to the Prisms 2021 update right out of the box. In No Man's Sky, you can explore a huge procedurally generated universe with 18 trillion planets with your spaceship. What you do there is largely up to you. You can mine resources, build bases, explore flora and fauna, learn how to deal with alien species, trade and of course fight.
No Man's Sky for €49.99 on Nintendo eShop

Josh Journey: Totems of Darkness
Release date: October 6
Josh Journey: Darkness Totems is a co-op/single-player beat 'em up where four heroes work together to protect the world from the monsters of Nightmare World. To do this, they travel together through four different regions on the themes of wind, water, desert and industry, all presented in a colorful, hand-drawn cartoon style. In addition to the combo system, the various special skills of the four heroes and the many different enemy types, each with their own attack patterns, ensure playful complexity and variety. Especially in boss fights, the difficulty level can sometimes get harder.
Josh Journey: Darkness Totems for €13.99 on Nintendo eShop

prodeus
Release date: October 7
With Prodeus, you get a classic first-person shooter that combines contemporary graphical effects with a nostalgic pixel look. With thick weapons, you smash your way through futuristic alien buildings and destroy legions of bizarre to scary monsters. The pace is just as high as the degree of violence. The spectacular blood and dismemberment effects clearly make Prodeus a game for adults. In addition to the single-player campaign, there are also cooperative and multiplayer modes and even a level editor. The latter should ensure that there is still new content from the community long after the release.
Prodeus for €24.99 in the Nintendo eShop

Dragon Ball: The Breakers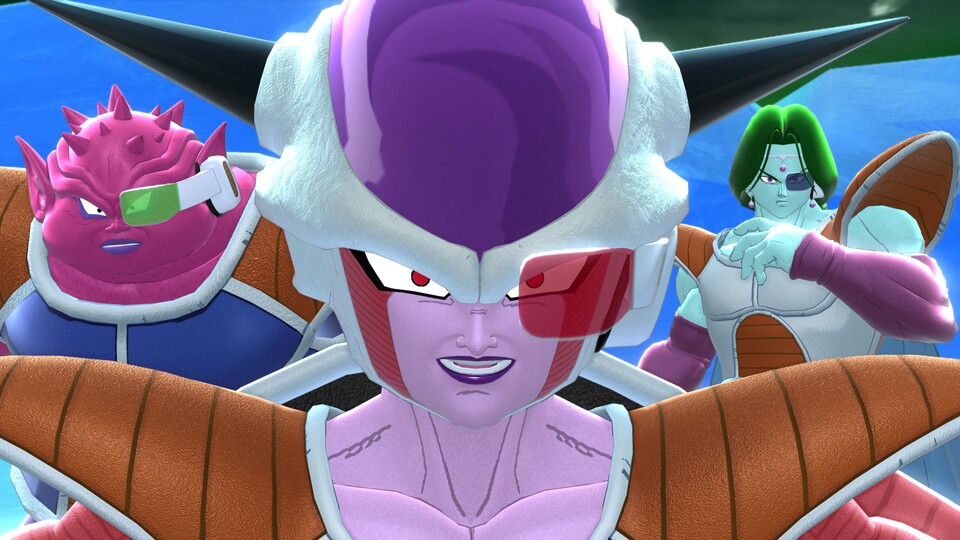 2:24



Dragon Ball: The Breakers trailer reveals new gameplay
Release date: October 14
Dragon Ball: The Breakers is an asymmetrical multiplayer game in the style of Dead by Daylight: seven characters must try to escape a Dragon Ball villain like Cell, Freeza or Boo. Good cooperation is often an advantage, but sometimes you have a better chance of surviving if you fight alone and prefer to rely on the weapons, vehicles and power-ups you can find in the vast open areas instead of the help from your other players can be found. Of course, it's great fun to slip into the role of the villain and use his mighty powers. The colorful anime style is also a nice change from the generally dark look of similar games.
Dragon Ball: The Breakers for €19.99 on Nintendo eShop

Aery: Last Earth Day
Release date: October 20
Aery: Last Day of Earth is an exploration game with several unusual approaches. On the one hand, we explore the 3D game world from the perspective of a small bird, on the other hand, we travel not only in space but also in time, through different dimensions and through realities alternatives. In addition to the architecture, the light mood and colors as well as the whole atmosphere of the surroundings change, which sometimes seems idyllic, sometimes menacing and sometimes surreal. As its name suggests, it tells a story about the end of the world. Our task is to seek in the different realities the possibility of a better future.
Aery: Last Day of Earth for €9.99 on Nintendo eShop

New Tales from the Borderlands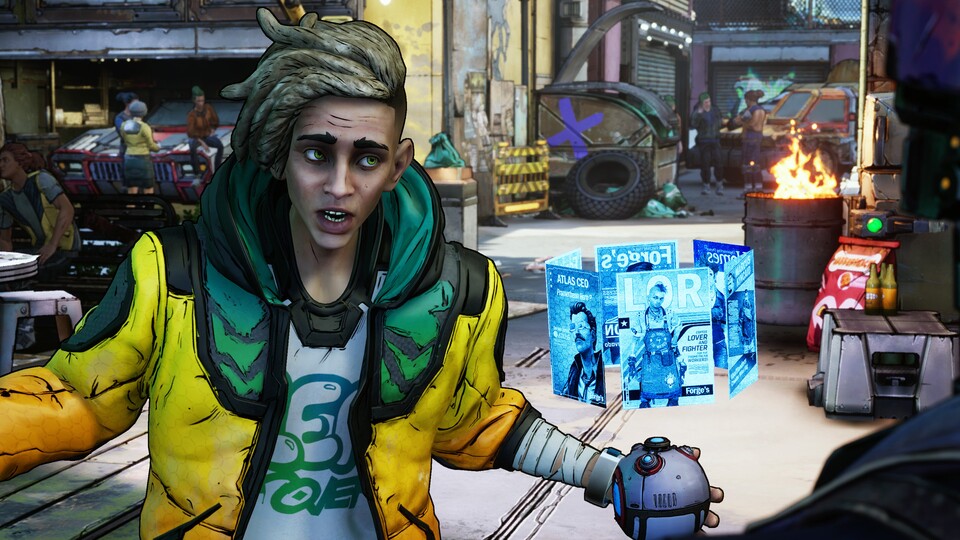 1:37



New Tales from the Borderlands – Character Trailer Shows Wacky Main Characters
Release date: October 21
With New Tales from the Borderlands, 2015's acclaimed adventure considered one of Telltale's best games (The Walking Dead, The Wolf Among Us) finally gets a sequel. Although it now comes from Gearbox, the studio behind the original Borderlands series, it should stick to the model for the most part. The gameplay still consists of tricky decisions you have to make under time pressure, mixed with puzzles, dialogue, and exploration. There should also be a combat system this time around. The story of three losers, who struggle through war and the greedy corporations of Prometheus Metropolis and perhaps save the world, should once again offer plenty of macabre humor.
New Tales from the Borderlands for €39.99 on Nintendo eShop

A winding path
Release date: October 27
A Winding Path is an adventure kept in the unusual graphic style of a detailed pencil drawing. You explore an unbalanced fantasy world where it no longer rains and the rivers dry up. In order to save the harvest, you set out to discover the mysteries of the elements and the special magic that resides within the earth. The gameplay is not particularly complex, but still offers creative ideas. However, the focus is clearly on the story and the many interesting characters we meet along the way and help solve their problems. Overall, A Winding Path is a calm and peaceful game, perfect for unwinding after a hard day.
A Winding Path for €6.99 on Nintendo eShop

Factorio
Release date: October 28
The acclaimed indie hit Factorio is coming to Nintendo Switch later this month. You are stranded on a strange planet and must defend yourself against aggressive aliens. But you don't do it by blindly going into battle. Instead, you set up complex production facilities to extract raw materials, process them, and manufacture complex machinery. These in turn allow for the construction of defences, weapons and vehicles, as well as even more complex production facilities that give you even more possibilities. As the alien attacks are getting stronger and stronger, you must try to get ahead of them through technical advancements.
Factorio on Nintendo eShop

This article is a sponsored story that was created on behalf of a Webedia advertising partner. It was created by a freelance writer who is not a member of GamePro's editorial team. The listed offers are provided with so-called affiliate links.