liverpool (opens in a new tab) boss Jurgen Klopp raved about Arsenal (opens in a new tab) striker Gabriel Jesus as he prepares his side for Sunday's Premier League clash at the Emirates Stadium.
Klopp opened up about his longtime admiration for Brazil (opens in a new tab) international, who joined the Gunners from Manchester City (opens in a new tab) in a £45m move this summer.
Jesus scored his sixth goal for Arsenal as Mikel Arteta's side beat Tottenham 3-1 in the North London derby last time out in the league, and Klopp says the Reds must ensure the 25-year-old years "stop flying" as they chase only their third league win of the season.
During his pre-match press conference on Friday, the German said: "I don't know [Jesus] personally, but I've always loved him as a player."
Klopp also acknowledged Jesus' sublime dribbling to net Fabio Vieira for Arsenal's third goal in Thursday night's 3-0 Europa League win over Bodo/Glimt.
"The third goal last night was a nice set-up, so he's full of confidence – more [he has] the quality of the high-level players around him. He is flying right now; it's clear. If you don't play against them, it's easy to appreciate what he does. We have to make sure he stops flying for a weekend."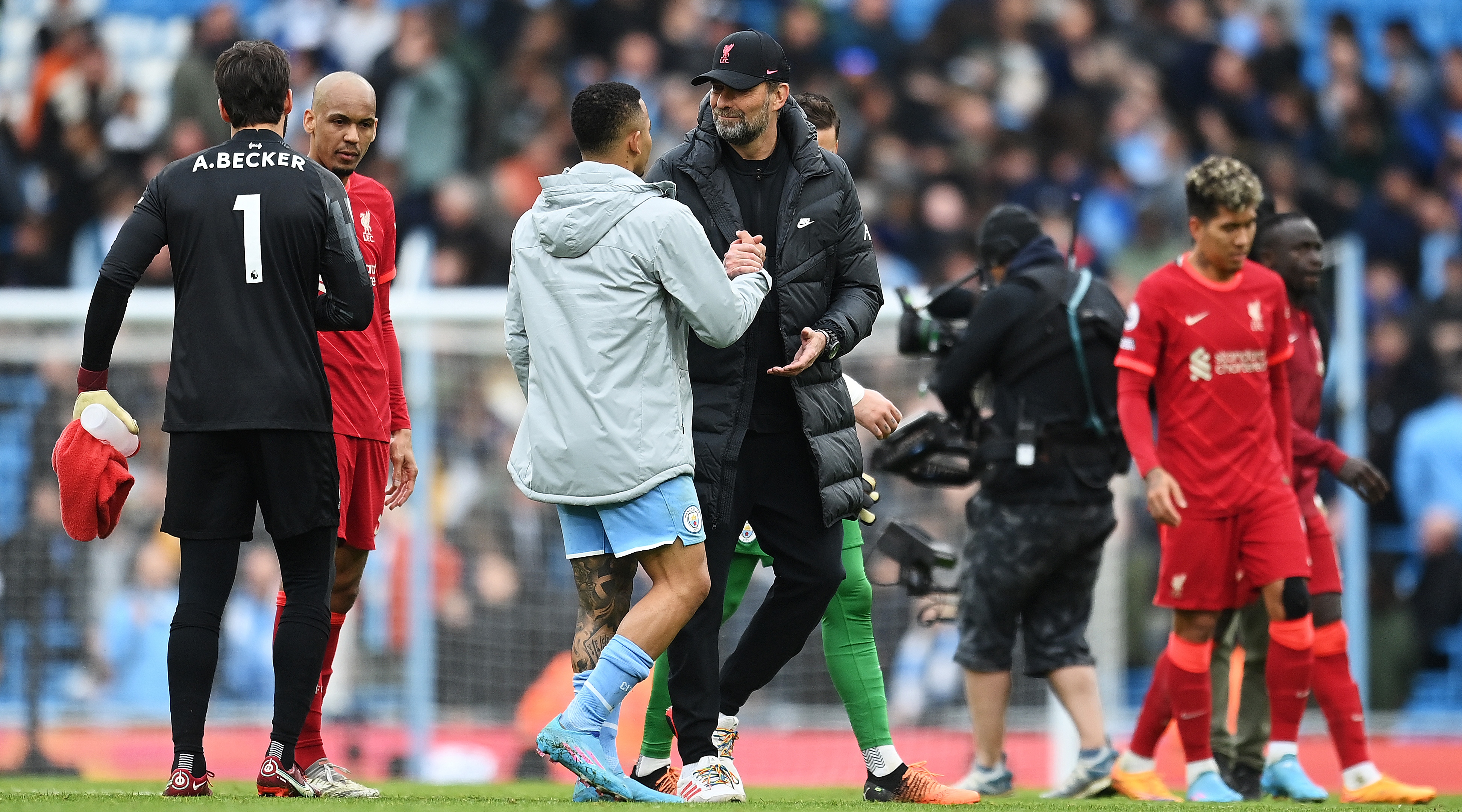 Jesus' assist on Thursday was his fifth of 2022/23 in all competitions, taking him to 10 goals in 10 appearances this season.
He scored five goals against Liverpool for City, most recently in last season's thrilling 2-2 draw at the Etihad Stadium.