Release, rewards, registration and more
Just as surprisingly as PlayStation Stars was announced by Sony, it's now out – at least in Asia. German PlayStation fans, on the other hand, will have to wait a little longer before they start looking for points in order to collect some nice digital collectibles and other rewards (eg PSN credits).
You can find out how to do this and everything you need to know here:
Updated on October 07, 2022: Added a list of status levels and notes on the registration queue, unlocking points via pre-orders and faster support from level 4.
When does it start? Release date
At October 13 launches PlayStation Stars in Germany.
How to participate in PlayStation Stars
PlayStation Stars can be accessed through the PlayStation app for Android and iOS smartphones. You can also access the program on PC via the PlayStation homepage. At a later date, the bonus service will also be integrated into consoles.
Under certain circumstances, however, you are not immediately enrolled in the program, but put on a waiting list which will be processed in a second dream of up to two months, as Eurogamer reports.
Unlock Rewards
You receive rewards for completing certain "campaigns" and activities. For example, in the official blog post, Sony lists launching a game every month as a task. Other campaigns are for trophy hunters, who are not only motivated to unlock a specific trophy, but also to be the first person in a region or country to win the platinum trophy of a newly released title.
But Sony also has some unusual tasks ready: In one of the early "Hit Play/1994" campaigns, you need to start certain games based on acoustic cues to get a rare collectible.
These are collectibles
Digital collectibles are elegantly modeled, virtual figures of iconic characters and popular devices, such as consoles and their accessories, from Sony's history.
The first collectibles you can unlock from October include, for example, Toro and Kuro – two cats that serve as Sony mascots, especially in Asia – and the PocketStation memory card expansion, which appeared for the PS1 and features of a small screen. You will also receive a virtual representation of a telescope to join.
Here's what the collectibles will look like: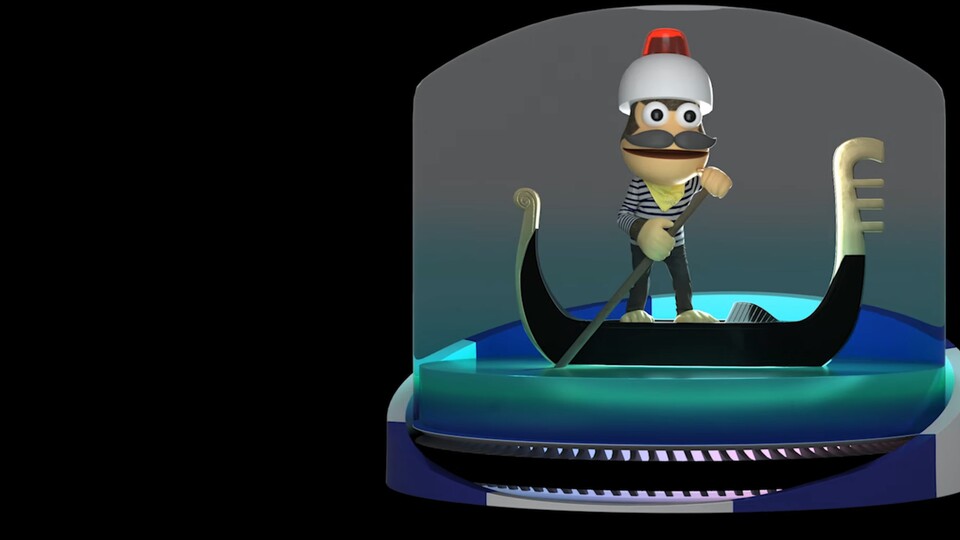 1:02



PlayStation Stars – You Can Win These Digital Collectibles, Here's What They Look Like
There will be new digital collectibles to unlock regularly, some of which will be extremely rare. If you received a rarity, you can display it in your profile like any other collectible. Incidentally, the numbers are not unique and they cannot be interchanged.
The point system explained
For most completed tasks you get points which you can redeem in a catalog of rewards. In the catalog you will find, among other things:
PSN Store Games
PSN Balance
More Digital Collectibles
PlayStation Plus subscribers are rewarded for their purchases: PlayStation Plus is not required to redeem PlayStation Stars, but if you've subscribed to the service, you'll receive additional points to spend with every PlayStation Store purchase. The purchase of gift codes is excluded.
Bonus points can also be earned by pre-ordering certain games:
more on the subject
PlayStation Stars: Those who pre-order Modern Warfare 2 or God of War 2 will receive pre-order bonus points
This is how the status level works
PlayStation Stars also has a status tier that you level up by purchasing games and earning rare, very rare, and ultra rare trophies. So Sony is not focusing on the "value" of a trophy, but on its rarity, so as not to boost your status to the maximum in no time with cheap platinum games like My Name is Mayo. As you level up, you gain access to more rewards and benefits.
Here are the conditions for unlocking the stages:
Step 1: Join PlayStation Stars
Level 2: Buy a full price game, unlock at least one rare trophy
Level 3: Buy two full price games, unlock at least 32 rare trophies
Level 4: Buy four full price games, unlock at least 128 rare trophies
What Sony defines as a "full price game" is not yet known, nor what advantages are attached to it. However, there were criticisms in advance. Starting at level 4, you have the option to skip the queue for chat support requests. This preference has drawn a lot of criticism from fans in America and Asia, but it will likely be part of the European PlayStation Stars program as well. Find out more here:
more on the subject
PlayStation Stars: Faster support is a reward – and we hate it
How long do you keep your status: Once you earn a new level, you keep it until the end of the calendar year and for another 13 months beyond that. The key date is therefore still January 31, but still with a lag of more than a year.
More PlayStation 5 news:
PlayStation Stars will be available in Germany in just under a week. We're excited to see what rewards will be in the local catalog. Maybe one or the other exciting game is one of them.
Will you spend your Stars Points on collectibles, PSN wallet or games?