PS Plus Premium loses a horror game that really got to me
Halloween is almost here and a game that would fit perfectly with THE spooky night of the year is unfortunately being pulled from the PS Plus Premium library just before that. We are talking about SOMA, which stayed with me for a very long time after playing. If you haven't played it yet, you have until October 18 It's time to catch up – and you definitely should. Then you can at least warm up the Halloween mood in advance.
You can see for yourself in this trailer: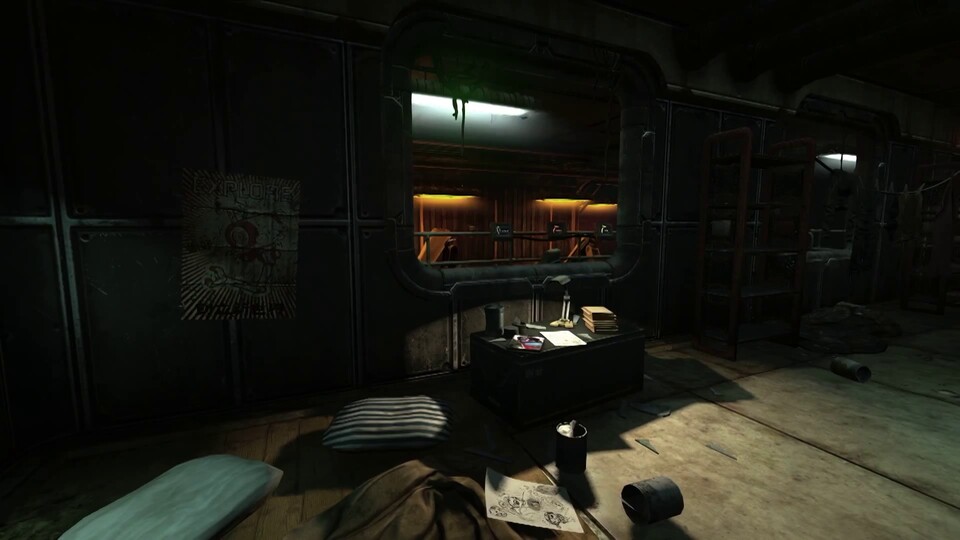 1:28



Soma – Horror Game Story Trailer
Machine monsters in the deep sea
Everything revolves around this: In SOMA, we take the perspective of a young man named Simon who suffers from headaches and other symptoms after a car accident. An experimental neurological treatment does not bring him the relief he hoped for, quite the contrary: when Simon reopens his eyes, he finds himself in a dismal and apparently abandoned research center. How he got there is as much a mystery to him as it is to us.
As he explores the futuristic and eerie corridors, he learns that he is deep under the sea – and humanity has not ended well on the surface. That alone would actually be enough to digest, but then Simon realizes that the station isn't as deserted as expected.
Threatening machines with awareness go through the facility. Troubled creatures who cannot escape their dark existence and are only too happy to vent their anger on others. Moreover, Simon also encounters other forms of life, which always raise philosophical questions such as: "What is life? And what is worth living for? Can the spirit survive detached from its physical body? When are we still ourselves? What defines us? And the people?"
SOMA is also represented in our subjective list of the best horror games. Find out where it ended:
more on the subject
The 25 Best Horror Games: Our Broad, Subjective Ranking
Simon's only glimmer of hope in this chaos is Catherine., a resident of the station whom he contacts by radio and who wants to help him understand his situation and get out of it. But Catherine also has a dark secret… But I'll let you discover it for yourself.
Our main task in SOMA is to explore, which is quite odd in the oppressive landscape and when hiking outdoors in inhospitable depths. When we encounter monsters, we can only lay low, we cannot defend ourselves. On the other hand, we have to solve some puzzles to get closer to our goal and sometimes make an unpleasant decision.
Will you catch up with SOMA now? Or do you already know the horror game?