Danger! This PlayStation Direct Store is Fake and Wants to Scam You
To all of you who want to shop online on PlayStation, don't be fooled by a new fake PlayStation Direct Store! It even offers a PS5 bundle with God of War Ragnarök, which of course you shouldn't buy.
It's behind the fake PlayStation Direct Store
In the Direct Store, as the name suggests, you can buy PlayStation consoles, games and accessories directly from Sony. However, a new fake has made its way online which resembles the URL. So take a good look if you want to shop there. Here is the official store page compared to the fake:
The fake store is also visually based on the original. There is no longer a 1:1 copy, but the look with its structure, colors and fonts has been imitated, which is why it is not immediately obvious at first glance that it is a scam.
Here is a small comparison between fake and original using the example of the God of War Ragnarök offer: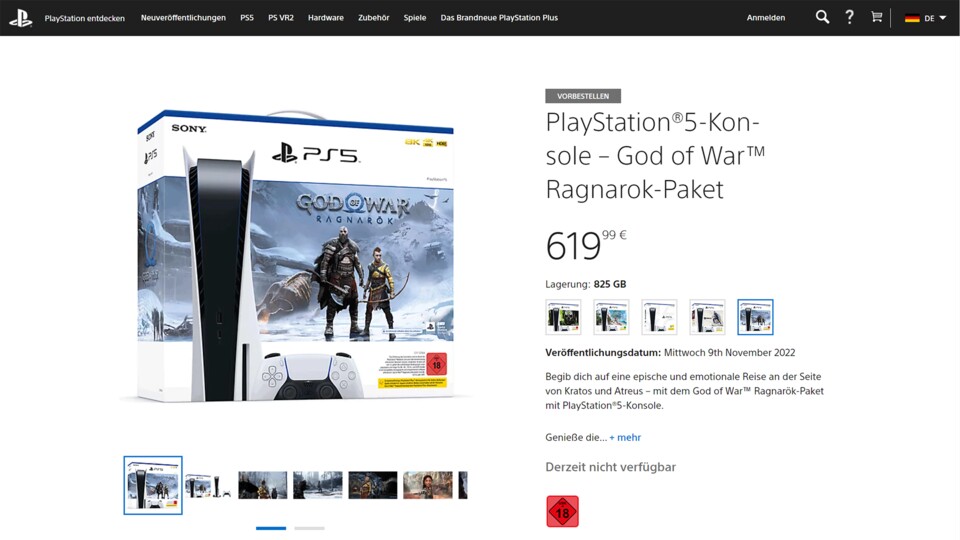 We can also tell from other things that this store is a fake. For one, the page loads very slowly. Moreover, there are obvious payment options and the implausible transfer after "Connection".
Fake Store Offers Fake God of War PS5 Bundle
Also striking: The fake PS5 bundle with a special edition for the new God of War Ragnarök, which is not offered by Sony in black and red. Moreover, at the equivalent of around 560 euros, it is too cheap and even in stock, which seems very implausible.
In the official bundle, the game comes with a normal white PS5 (see images above). The official God of War DualSense controller is also not black and red, but comes with a blue and white design:
PS5
This new DualSense is a dream come true for all God of War Ragnarok fans
So if you are looking for real PlayStation products or even a Jötnar, Collector or Deluxe Edition, you better look in the right Direct Store or via GamePro for suitable offers that are certainly not fake.
God of War Ragnarök is coming to PS4 and PS5 on November 9th. You can read how well Kratos and Atreus are doing in our spoiler-free test.