A PS1 version could look just as funny
God of War Ragnarök is here and it's an absolute stunner. This applies not only, but of course especially to the graphics. You don't even have to play Sony's new blockbuster on the PS5 to be able to convince yourself that the PS4 is getting a worthy farewell. You can see what the exclusive title might have looked like had it been released on PS1 many years ago in this fun trailer for the demake version.
What would God of War Ragnarök look like as a PS1 game?
Very different and quite funny: In the meantime, it's almost become a tradition to subject graphically complex titles like God of War Ragnarök to a makeover. It is therefore the opposite of a remake: the games are graphically lightened as if they had appeared on previous generations of consoles such as the first PlayStation.
Of course, the result is only partially similar to the original. Instead, there are the good old low-poly, pixelated graphics, most of which look badly aged. Nevertheless, it is impressive how clearly the set remains recognizable. But the best thing is to take a look at the said demake trailer for the new God of War:
Link to YouTube content
Opinions within the editorial staff differ a bit, whether it's cool and cute or rather funny or painful. One thing is certain: most fans should be very happy that the current game looks like it does.
A detailed tech check for god of war 2 can be found in this GamePro article:
more on the subject
God of War Ragnarök shows that a high frame rate is not automatically good
If you've already forgotten how pretty God of War Ragnarök is thanks to the PS1 fictional version demake trailer: Here you can the launch trailer for direct comparison for the latest Sony Santa Monica game.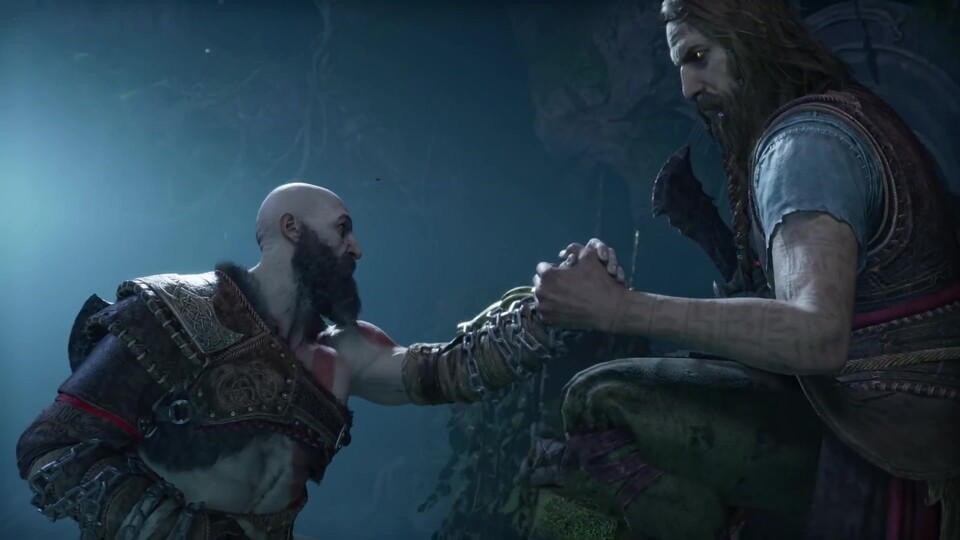 0:30



God of War Ragnarök – Launch Trailer Sets The Tone For The Brutal Action Fest
Learn more about God of War Ragnarok you get here:
If you prefer to see more sights, we can recommend a very special treat. There is a mod that removes Kratos' beard and it looks extremely unusual.
What do you think of the Demake trailer? Would you also have played God of War Ragnarök on the PS1 version?