Resident Evil 4 fan spin-off is dedicated to my love-hate relationship with the game and I'm hooked
Of course, when I think of the gameplay of Resident Evil 4, the revolutionary shoulder camera combined with the focus on the action immediately comes to mind. Then my thoughts wander to "very special" inventory management and my eyes twitch slightly.
The system reminds me a bit of real-life situations where you really have to go fast and not stuff all my stuff into one way too small bag. The stressful challenge fit the concept of survival horror perfectly, but also drove me nuts on a regular basis. This item's fan game is now available for all current consoles.
Tetris inventory like in Resi 4
"Two vertical plus three horizontal slots for this item – or do you prefer to rotate it so it becomes three vertical plus two horizontal slots and I can play with the other things better?" Quite normal considerations that I have in Tetris, but also when managing inventory Resi 4. A gun does not only take up two or three slots, but takes up slots depending on its shape.
Game in game at RE 4: Using limited pocket space and only taking the essentials with you is one of the standard challenges of survival horror games, but Resi 4 has taken that to another level. Inventory Tetris has basically become its own in-game mini-game. Pretty awesome actually, but when I just want to shoot zombies and monsters and have to clean things up first, it really takes patience.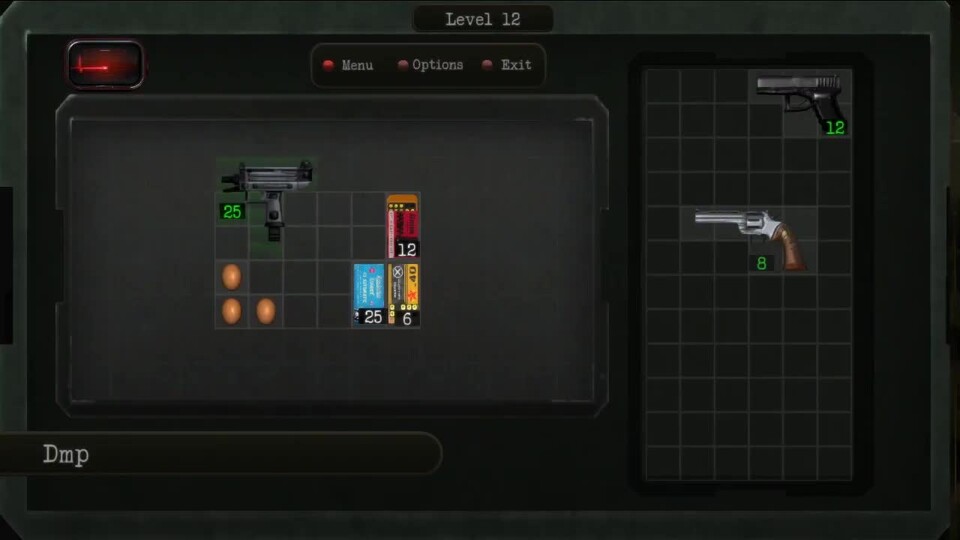 0:48



Save Room turns Resident Evil 4's inventory into a new puzzle game
The fan title Save Room takes exactly this element from Resi 4 and make it a standalone game. This means: Officially, the game is simply called an "Organization Puzzle," not like an RE4 spinoff, but anyone who has played survival horror should get flashbacks right away. As in the model, in this puzzle game we can not only rotate our weapons, but also reload them to save space. We can also stack objects.
More from the Resi universe:
What can I say: I love this idea, which is as absurd as it is clever, and I think it's just the perfect game to wait for the Resident Evil 4 remake. And since November 11, the title is even available on all common consoles! The PC release took place in April.
The remake, which my colleague Chris was allowed to watch at a preview event and which also features the unique inventory management, won't be released until next year, which is March 24, 2023.
What do you think of the idea of ​​the game and what feelings does Resi 4's inventory management trigger in you?