The action on the pitch came to life on day two of the 2022 World Cup as England and Wales' campaigns began in Qatar, while controversy continued to rage.
England took on Iran in a thrilling game filled with goals, VAR checks and contentious issues; the Netherlands had to find a way to beat African Nations champions Senegal in their Group A encounter, while Wales and the United States faced off in a competitive game to conclude the daytime.
That being said, here's a look at the main talking points from the second day of action at the Qatar 2022 World Cup.
One Love campaign collapses amid FIFA threats
Hours before the kick off of England's opener against Iran, captain Harry Kane was still unsure whether or not he would wear a 'One Love' armband.
Eventually, a joint statement from seven European nations committed to wearing the multicolored armband, including England and Wales, announced that they were abandoning the campaign. (opens in a new tab)
FIFA's threat to book captains who wear the armband – which, it will be recalled, was created to "promote inclusion and send a message against all forms of discrimination" – has had the desired effect.
The federations backed down saying 'we cannot put our players in the situation where they could be warned or even forced to leave the field of play'.
It's not a good look, again, for FIFA, and the Football Supporters' Association was among those who quickly hit Infantino.
"Today we feel contempt for an organization that showed its true values ​​by giving the yellow card to players and the red card to tolerance," read a statement.
"Never again should a World Cup be held solely on the basis of money and infrastructure. No country that does not respect LGBT+ rights, women's rights, workers' rights or any other universal human right should have the honor of hosting a World Cup."
But the federations themselves have also come under heavy criticism, with many fans furious that the threat of a yellow card was enough to stop them taking a stand.
The threat of a yellow card does not prevent players from diving, fouls or abusing referees, but it has prevented them from showing solidarity with those who are threatened with death for being in love. What an absolute fucking joke.November 21, 2022
See more
Concussion protocols are flawed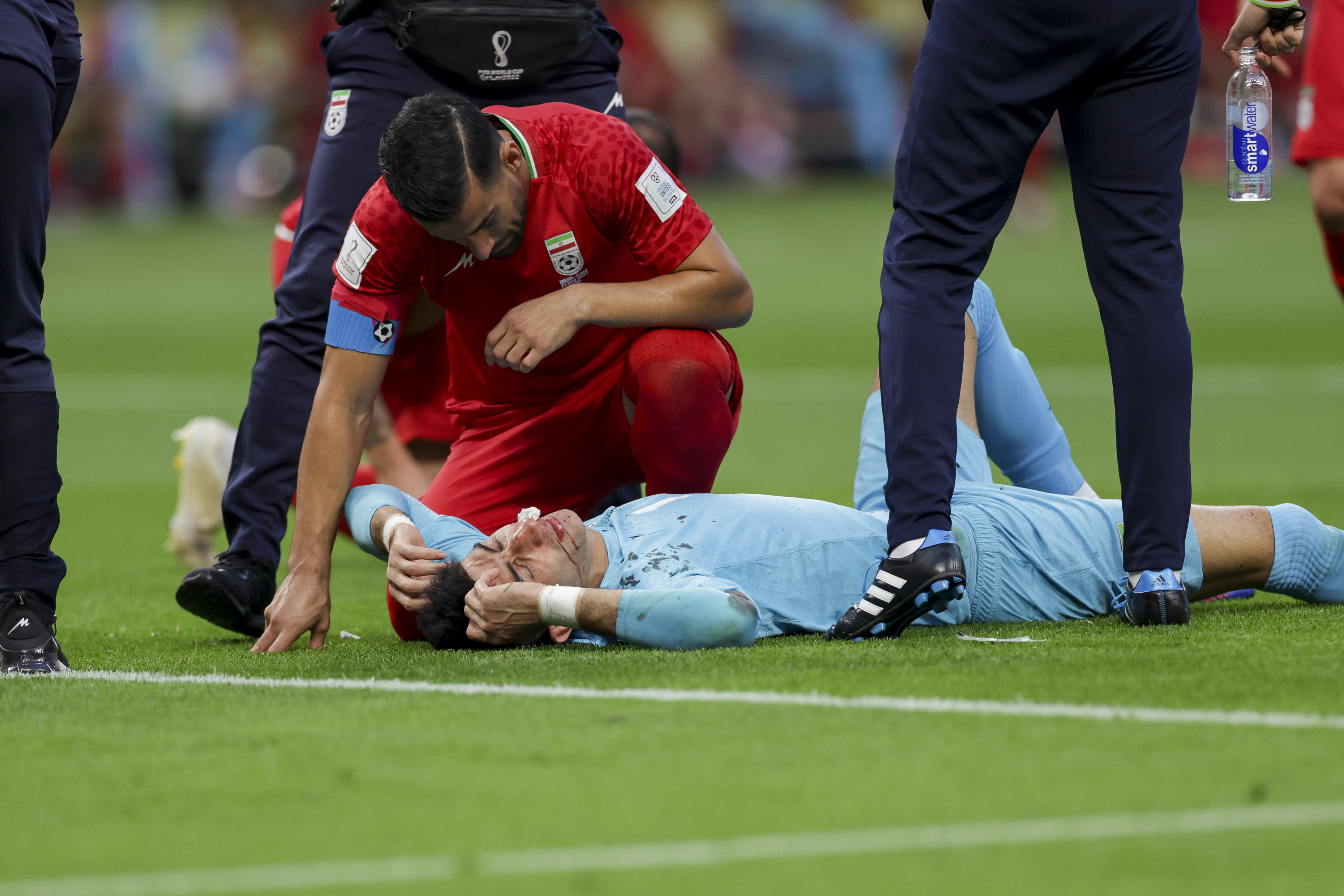 You didn't need to be a doctor to see Alireza Beiranvand should have been out after the Iranian goalkeeper was left dazed and unsteady, with blood streaming down his face, following a nasty clash at heads with his teammate.
But somehow the Iranian was allowed to continue after a long period of treatment. It didn't take long for him to ask to be removed himself, but the fact that he got to this point in the first place was amazing.
According to FIFA's concussion protocol: "If there are signs or symptoms of brain damage, or if a concussion is suspected despite the absence of signs or symptoms, the physician/therapist should remove the field player for further examination (using a concussion substitute if available/necessary).
So it's no wonder people were upset (opens in a new tab). Chris Sutton called the procedures "inconvenient" and said "the football authorities don't care about their players".
Jonas Baer-Hoffman, general secretary of FIFPro, the world football players' union, said it was "further proof that concussion protocols are not up to scratch". There is clearly a long way to go.
Football concussion procedures are embarrassing. Where are the abstention procedures in case of doubt… I repeat, the football authorities do not care about their players…November 21, 2022
See more
We still have no idea how good England are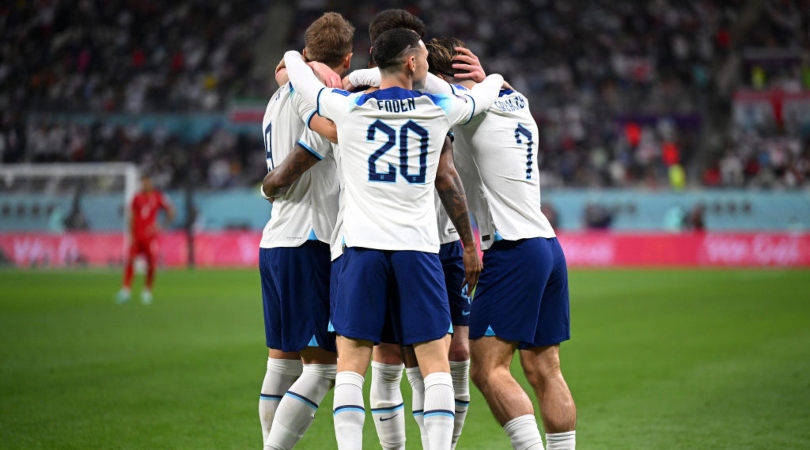 After a dismal Nations League campaign in which England were relegated to a lower tier, Gareth Southgate faced enormous pressure to turn things around – sadly he didn't have the luxury of play warm-up matches. He just had to make sure that England would face Iran in their tournament opener.
Announcing a surprising 4-2-3-1 formation, Southgate opted for a more attacking side than the heavily predicted back five he apparently prefers. Their attacking play certainly looked brilliant, but conceding two sloppy goals is concerning.
Of course, winning 6-2 isn't a bad thing. Everything but. However, the manner of victory against a truly mediocre Iranian side – despite their FIFA ranking of 20th – makes it particularly difficult to assess where England stand in terms of performance.
The Iranian defense looked at six and seven for most of the game, but the fact that they managed two goals themselves might be a concern. Indeed, Southgate was not entirely happy with the performance, hinting that its players cannot afford to switch off in future games.
"We lost focus, but when we play at a slower pace we're not as effective," Southgate said.
"Our defense in the first hour or so controlled the game. The midfield was excellent, Declan and Jude, and our forwards looked threatening. I'm a miserable so-and-so, I should be more excited but I have to keep this team on the right track. way !"
Moreover, with England 4-1 in the lead, Southgate decided to swap half the outfield players in five minutes in the second half – the starting line-up will likely remain the same against the United States on Friday, but the Iran's lack of challenge does not. Not specifying who will come off the bench if England need a goal.
Senegal lack clinical advantage without Sadio Mane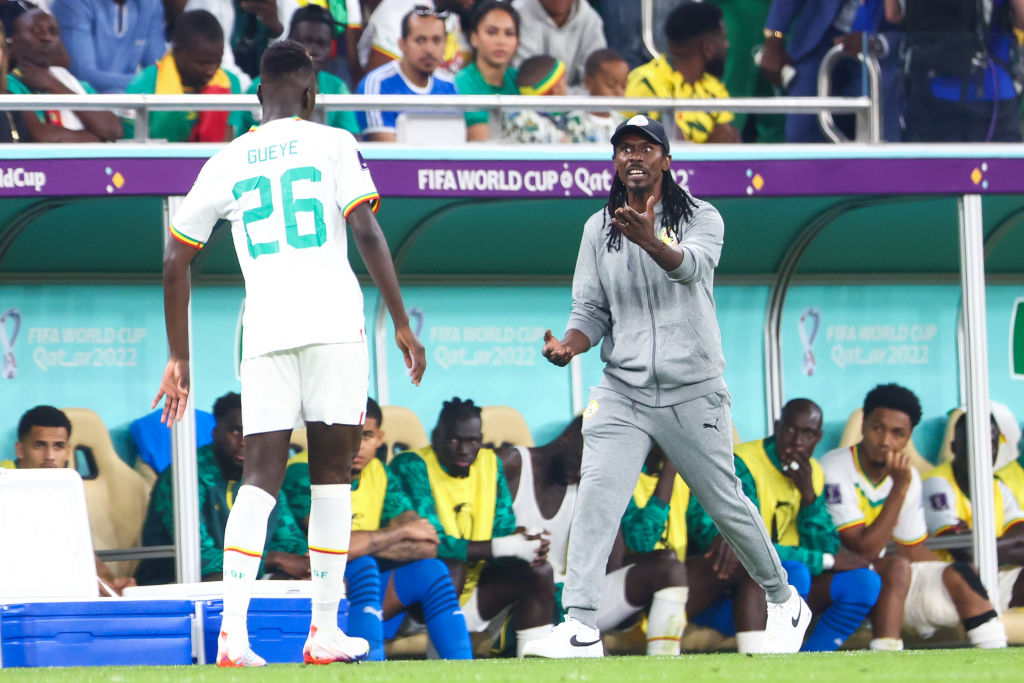 The African Cup of Nations champions approached the 2022 World Cup with confidence, their team strong all over the pitch, from the goalkeeper to the front line.
However, Sadio Mane's injury just weeks before the start of the tournament left Senegal without their talismanic figure, the leader of a squad of shining Senegalese stars.
Instead of Mane leading the line against the Netherlands, Aliou Cisse had to select Salernitana striker Boulaye Dia to lead the line, with Watford's Ismaila Sarr and Monaco's Krepin Diatta providing support on the flanks.
Creating chances certainly wasn't a big problem for Senegal either. Sarr, Dia and Idrissa Gana Gueye all had chances to put the Indomitable Lions ahead when the scores were tied, but their lack of points prevented them from finding the net.
The Netherlands eventually capitalized on Senegal's misfortune, scoring two late goals to send them off in their Group A opener, leaving Senegal wondering what could have been – with Mane they will have been confident of converting at least one of their chances. .
Wales won't go home without a fight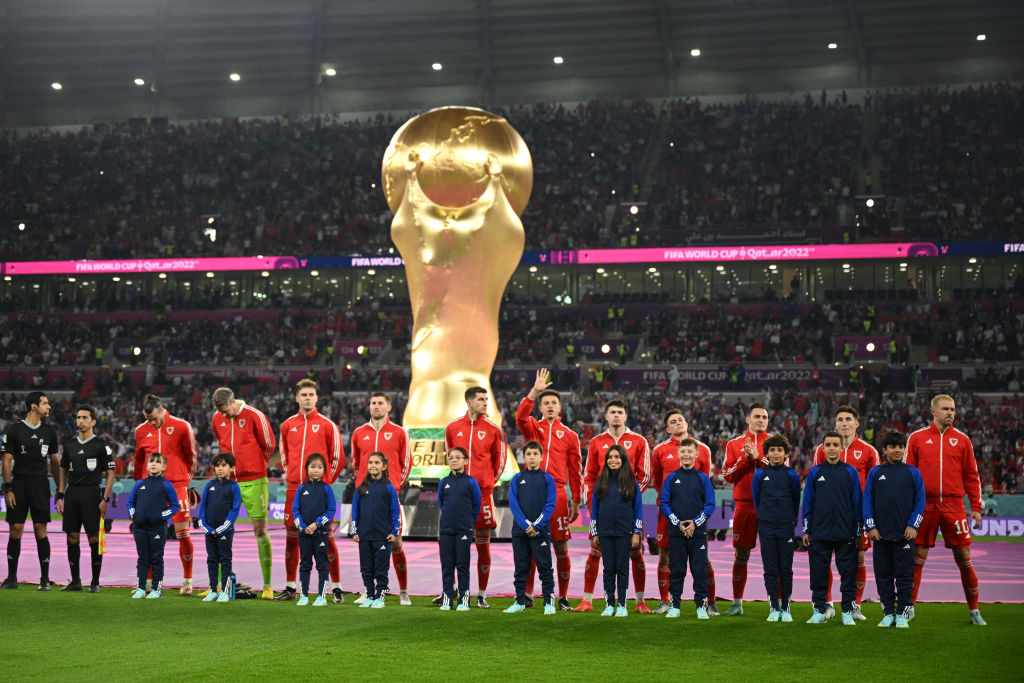 Playing in their first FIFA World Cup in 64 years, Wales' first half against the United States was certainly one to forget. Timothy Weah led the United States 1-0 before the break, with the nation performing much better than Wales looked capable of.
Christian Pulisic appeared to be in control of the game, while Tyler Adams and Brenden Aaronson controlled possession in the center of the USA midfield. Indeed, Aaron Ramsey or Harry Wilson couldn't grab the ball under their spell, and Wales struggled to come out on top in the game.
However, the tide changed in the second half and the United States failed to eliminate Wales. Kieffer Moore has arrived and had a very positive impact on the game from a Welsh perspective, and, along with Gareth Bale, they will always have a chance for a moment of magic.
Angered by their overwhelming support in Qatar too, neither Iran nor England will look forward to playing Wales in the other two group matches. Fresh legs off the bench with intensity and pace in the form of Sorba Thomas and Brennan Johnson certainly help too.
If they manage to get out of the group, you can bet your bottom dollar Wales will never give up, regardless of the score. Few teams will want to face them in the Round of 16, that's for sure.