The German FA have reportedly sought a legal opinion on FIFA's directive that OneLove armbands at the 2022 World Cup will be banned.
The DFB was one of the few national governing bodies to be warned that captains wearing the OneLove band would be punished yesterday. England's Harry Kane and Wales' Gareth Bale were just two of the national captains set to don the rainbow stripes, while Dutchman Virgil van Dijk and Switzerland's Granit Xhaka were also set to make the statement.
The decision was strongly criticized. BBC pundit Alex Scott eventually wore the armband as he lay pitchside on pre-game cover, while ITV pundit and former Republic of Ireland captain Roy Keane said both captains "should have stuck to their guns and done it – regardless of the pressure from outside or your own associations."
"FIFA has banned us from showing a symbol of diversity and human rights," said DFB spokesperson Steffen Simon. "They combined this ban with massive threats of sports sanctions without specifying them. The DFB checks whether this action by FIFA was legal.
The DFB's decision comes as German supermarket group REWE decided to terminate its sponsorship deal with the national team with immediate effect, due to its decision not to wear the armband.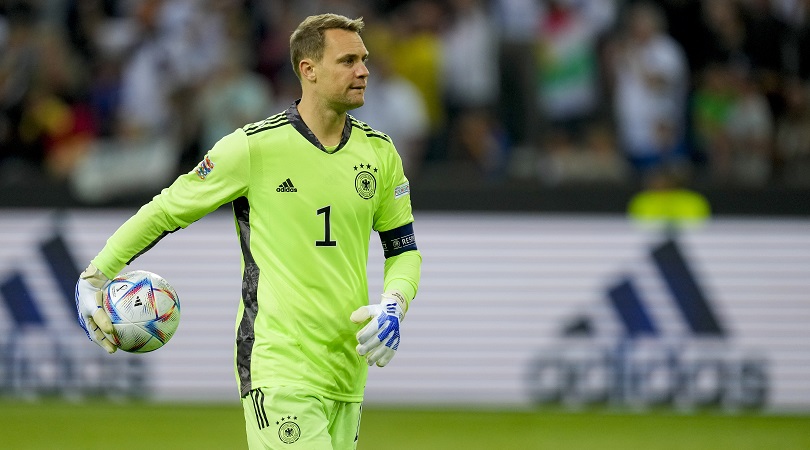 "We stand for diversity and football is also about diversity," said Lionel Souque, CEO of REWE. said. "FIFA's outrageous stance is to me, as CEO of a diverse company and as a football fan, absolutely unacceptable."
Manuel Neuer was to wear the armband as Germany captain.