More interaction with viewers outside of videos
No, Google is not trying out a new messenger. With YouTube Community, however, a new function is entering beta, which aims to boost viewer loyalty on YouTube. To do this, introduce a new tab called "Community". Creators can use them to connect with their viewers. It can be anything from simple text, image or GIF to live video. You want to fill the gaps between downloads with content and exchange.
YouTube has worked extensively with the creators in the development of "Community". At the start of the beta, the feature is only available to a few creatives. The new community area will then look like this: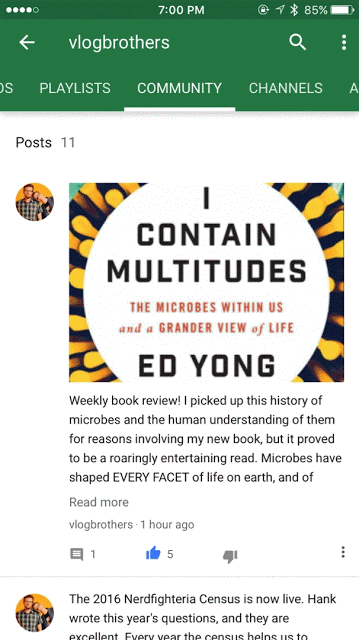 This article contains affiliate links, so we mark it as advertisement. By clicking on it, you will directly access the supplier. If you decide to make a purchase there, we will receive a small commission. Nothing changes in the price for you. Thank you for your support!