Don't miss these sales highlights for Nintendo Switch!
The big Black Friday sale has been going on in the Nintendo eShop for the past week with over 1000 games discounted for Nintendo Switch. We have already started you ten selected highlights, we continue today with ten more shopping tips. This time you will also find both big AAA headlines and small independent insider tips. The Black Friday sale in the Nintendo eShop runs until November 30, you can find an overview of all the offers here:
Nintendo eShop Black Friday sale: Over 1,000 Nintendo Switch deals

The Legend of Zelda: Skyward Sword HD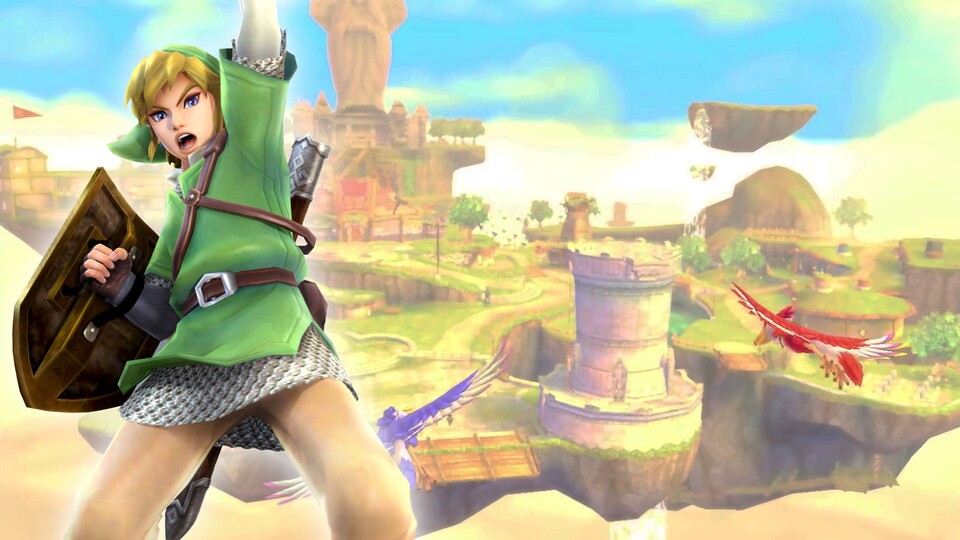 11:58



The perfect preparation for Breath of the Wild 2? The Legend of Zelda: Skyward Sword HD
The Legend of Zelda: Skyward Sword HD is the Switch version of the action-adventure game originally released for the Nintendo Wii, which brings technical improvements such as more detailed graphics and revised motion controls. You can now do without the latter in favor of a traditional control using the buttons. In Skyward Sword, shortly after graduating from Knight Academy, Link goes in search of Zelda. With his cloud bird, he explores both the varied landscapes of the earth and the floating islands scattered in the sea of ​​clouds. The gameplay follows the proven mix of combat, exploration and puzzles.
The Legend of Zelda: Skyward Sword HD instead of €59.99 now for €39.99 in Nintendo eShop

Disney Valley of Dreams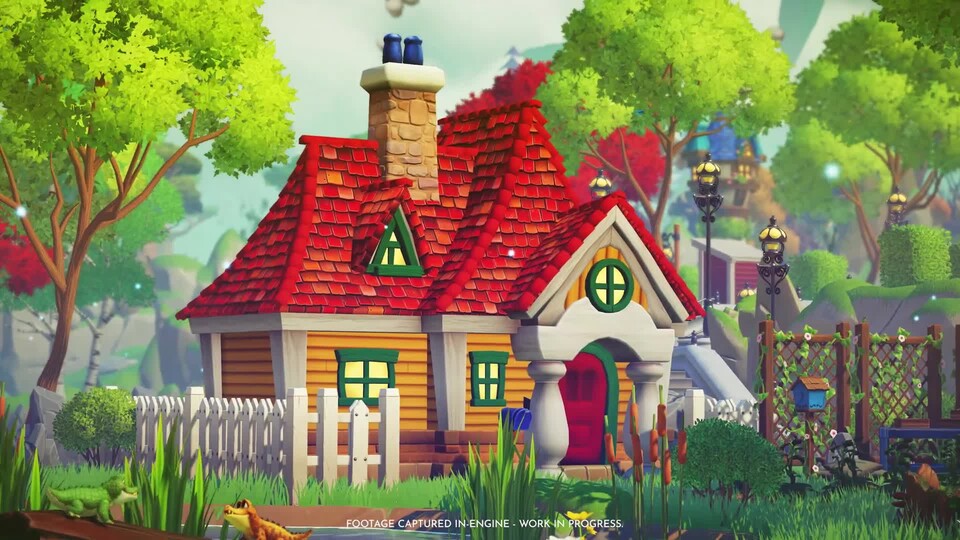 1:28



Disney Dreamlight Valley – The trailer features a life simulation with Disney characters
Disney Dreamlight Valley, which only came out in September, is a life sim in the style of Animal Crossing, but with Disney and Pixar characters such as Mickey, Ariel and Wall-E. Your task is to bring order to the overgrown Dreamlight Valley, befriend its inhabitants and gradually create an idyllic place with many creative options ranging from landscaping to interior design . Not only do you have to be creative, but you also have to go on adventures and solve puzzles outside your village in order to find the Disney characters scattered in different kingdoms. In addition to the standard version, there is also the Ultimate Edition at a lower price.
Disney Dreamlight Valley instead of €29.99 now for €25.49 in Nintendo eShop

Octopath Traveler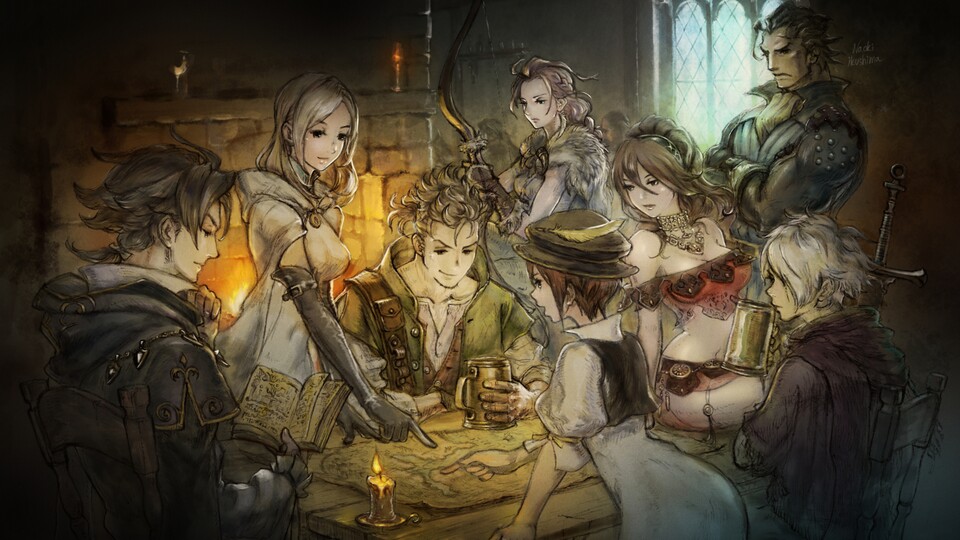 9:31



Octopath Traveler – Test Video for Switch-Exclusive RPG Climax
Octopath Traveler is a traditional JRPG that fascinates with its unusual yet beautiful blend of 3D graphics and pixel-detailed visuals. The story concept is also creative: instead of living the adventure of a single hero, we play eight different characters, each with their own story in eight chapters. After each chapter, we can move on to another story. The combat system is classic turn-based, but also offers interesting tricks. We must therefore learn to estimate the remaining life points of our opponents, since these are not displayed to us. You can see for yourself with the free demo on Nintendo eShop.
Octopath Traveler instead of € 59.99 now for €29.99 in Nintendo eShop

Eternal DOOM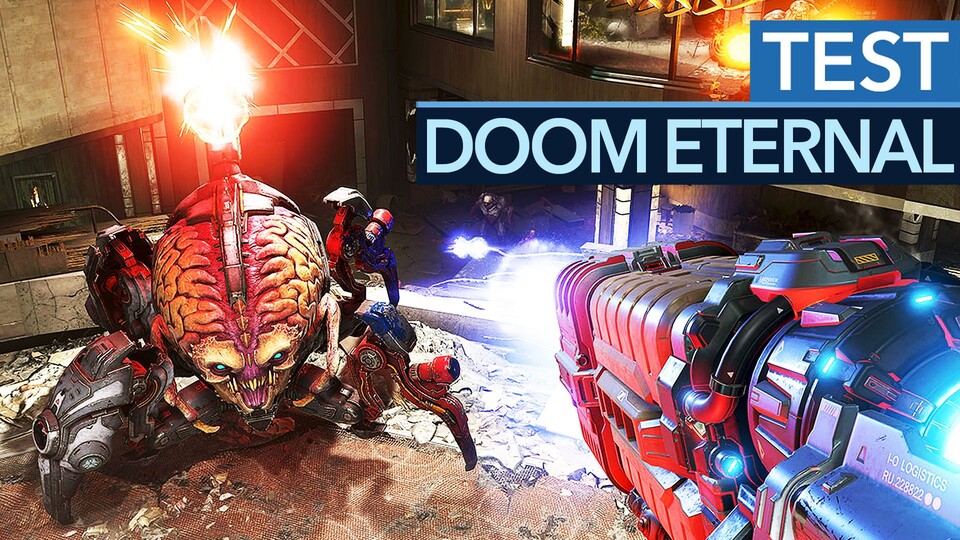 10:01 a.m.



Doom Eternal – First Person Shooter Test Video
Like its predecessor, DOOM Eternal is a fast-paced and challenging first-person shooter, both in terms of its demanding difficulty level and relentless depiction of violence. This time we travel from Mars to post-apocalyptic earth to transport demonic hosts to the afterlife with elaborate death animations. Quick reflexes are important here, but we also need to be tactically smart, as skillful use of certain kill types will allow us to replenish the three important resources of health, armor, and ammo. In addition to the campaign, there is a multiplayer mode where two demons face off against a Doom Slayer.
DOOM Eternal instead of € 29.99 now for €11.99 in Nintendo eShop

Prison Architect: Nintendo Switch Edition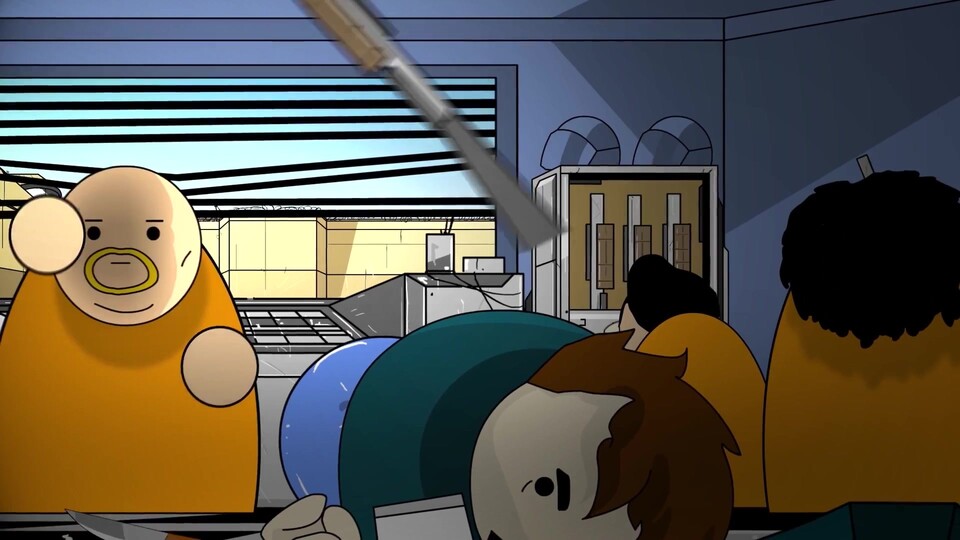 1:41



Prison Architect – Console Version Launch Trailer
In the Prison Architect building game, you build and manage your own prison complex and must ensure that petty criminals and dangerous murderers are protected on the one hand, but can also live in reasonably humane conditions on the other. Every little negligence can lead to failure. For example, a poorly guarded place on the way from the showers to the cells can be used for a mass escape, a lack of food and water can quickly cause a bloody riot. The Switch version contains the two expansions "All Day And A Night" and "Psych Ward", which, among other things, feature mentally ill inmates.
Prison Architect: Nintendo Switch Edition instead of € 29.99 now for €7.49 in Nintendo eShop

Need for Speed ​​Hot Pursuit Remastered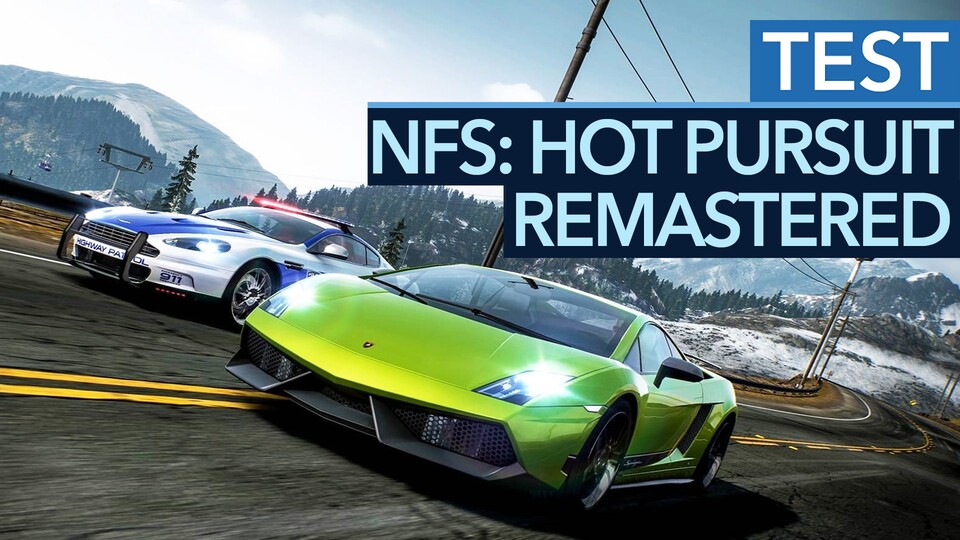 9:59



NFS Hot Pursuit Remastered is the funniest rogue of 2020
With Need for Speed ​​​​Hot Pursuit Remastered you get the racing game in a technically improved version with all important DLCs, through which new cars and races come into play. You play as a criminal or a policeman and deliver chases in the most powerful sports cars in the world, from brands like Porsche or Lamborghini. To evade or catch your opponent, you must perform spectacular drifts, cleverly use track shortcuts and your nitro boost, and use nasty gadgets like nailboards and EMP beams against your opponents. In career mode you can complete challenges and unlock new cars and gadgets, and of course there are multiplayer races too.
Need for Speed ​​​​Hot Pursuit Remastered instead of € 39.99 now for €7.99 in Nintendo eShop

MONOPOLY for Nintendo Switch + MONOPOLY Madness
Ubisoft's elaborate implementation of Monopoly for Nintendo Switch, which normally costs €39.99 individually, offers the well-known game principle on three different and detailed 3D playing fields, on which you can compete against up to five opponents in online and offline. You can adapt individual rules or play new, shorter variants. The MONOPOLY Madness spin-off, whose unit price is €29.99, on the other hand, makes fun of traditional playgrounds and the principle of turn-based play: here you run through the streets of Monopoly City in time real and you compete for the most lucrative investments and those associated with them the wealth. You can now combine the two games in a bundle for €17.49.
MONOPOLY for Nintendo Switch + MONOPOLY Madness instead of €49.99 now for €17.49 in Nintendo eShop

Persona 5 Strikers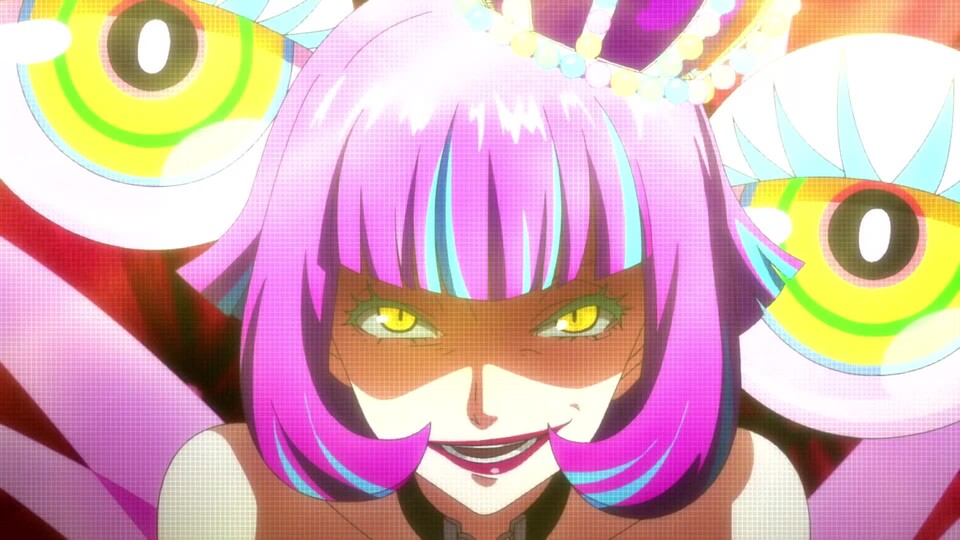 1:43



Persona 5 Strikers – Gameplay trailer for the Musou spin-off of the hit JRPG
Persona 5 Strikers is a Persona 5 spinoff that combines the world of the hit JRPG game with the hack and slash gameplay of games like Dynasty Warriors. Turn-based battles have been replaced by real-time battles, in which we use special attacks to slaughter hordes of opponents. However, there is still some tactical depth left, for example through stealth mechanics and the ability to pause fights and select special abilities in peace. In terms of story, Strikers directly follows Persona 5: After the school year we experienced there, the friends want to enjoy their vacation together, but are drawn into a parallel world controlled by a pop star.
Persona 5 Strikers instead of € 59.99 now for €23.99 in Nintendo eShop

inch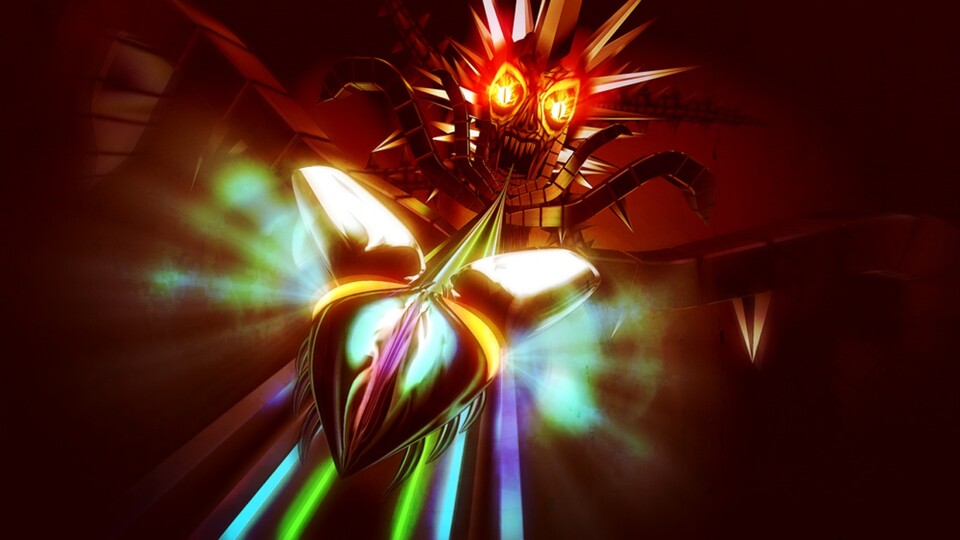 1:15



Thumper – Addicting Rhythm Game Gameplay Trailer for Nintendo Switch
Thumper is a rhythmic racing game in which we run like a metallic space insect through environments that range from abstract to psychedelic and glow in bright neon colors. Our Beetle moves by itself like on rails, we just have to steer in the tight turns. However, there are many obstacles in the way for us to overcome, beating our wings to the rhythm of the music or throwing a boost to break through violently. At the end of each level we will also encounter huge bosses that we will defeat by countering their attacks with perfect timing. Despite simple rules, the level of difficulty is quite demanding.
Thumper instead of € 19.99 now for €4.99 in Nintendo eShop

Triangle Strategy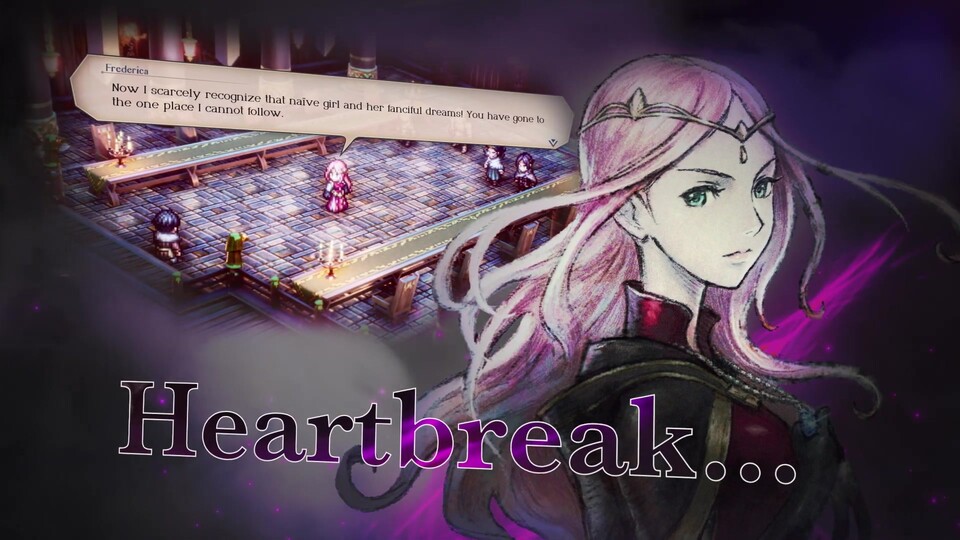 1:03



Triangle Strategy – Trailer showcases RPG gameplay
Released in the spring, the tactical RPG Triangle Strategy comes from the same studio as Octopath Traveler and has an equally charming and detailed retro look. It is also distinguished by an epic fantasy story that revolves around three enemy kingdoms and many political intrigues and power games in which we participate ourselves as heir to the throne of a ruling house. However, we do not spend a large part of the approximately 50 hours of play with diplomacy, but in the complex turn-based battles in which we always compete with a team of nine people. In the Nintendo eShop you will find a free demo that will allow you to play the first three chapters of the story.
Triangle strategy instead of € 59.99 now for €39.99 in Nintendo eShop

This article is a sponsored story that was created on behalf of a Webedia advertising partner. It was created by a freelance writer who is not a member of GamePro's editorial team. The listed offers are provided with so-called affiliate links.